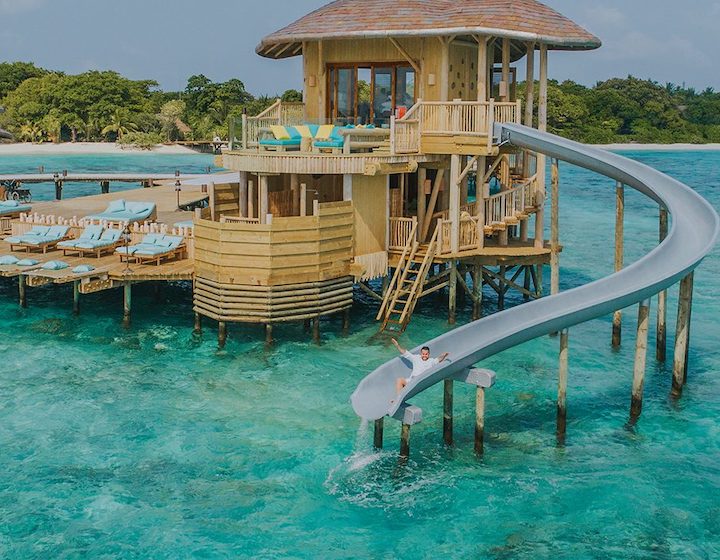 Have you marked your calendar for next year's FIVE long weekends in Singapore? Our handy long weekend 2024 travel planner lets you know where to go, and when!
The long year-end holidays may be upon us, but surely we're not the only ones always looking forward to the next chance to travel, right? Just in case you haven't already bookmarked the list of 2024 public holidays as we have, it's time to get excited as next year has five long weekends spread across the year and a cheat long weekend in Q4!
If you are using this list to book hols, just make sure it all jibes with your kiddo's school holidays. Happy planning!
Pssst! If you're in town for the public holiday, it's the one time you can visit the Istana so keep an eye on Istana Open House dates here.
2024 PH Long Weekend Planner:
1. New Year's Day (30 Dec 2023 – 1 Jan 2024)
3-Day long weekend: Saturday 30 December  2023- Monday 1 January 2024
Welcome the new year with a long weekend holiday before you begin working on your 2024 resolutions! But first, let's get your leave days sorted. With New Year's Day falling on a Monday, maximise your long weekend by taking leave on Tuesday, 2 Jan 2024. This gives you a chance to plan for a 4D3N getaway, and what could be better than a beach getaway? Nearby beach destinations are perfect to visit this time of year, welcoming you with sunny weather for beach and island exploration.
Koh Samui: The dry season runs from November to March, with pleasant temperatures and calm seas. Wondering where to stay in Koh Samui? Read our review of Santiburi Koh Samui or consider renting a villa if you're travelling with a group.
Maldives: The dry season in Maldives is from November to April so if you do take a few extra days off on either side of the long weekend you could just make a short trip here. Soneva Fushi Maldives' kids club is legendary, plus check out this mother of four's tips for stretching dollars further on a trip to the Maldives, and ogle pics of  LUX* South Ari Atoll or Como Maldives (excellent snorkelling at the island's house reef).
The Philippines: Another good choice is Amanpulo (close to Manila), a fabulous beach destination with kids. Nearby El Nido also earns high marks, and it's never a complete list of must-visit beach destinations in The Philippines for the family if we're not including the island of Boracay! 
---
2. Chinese New Year (10 – 12 Feb 2024)
3-Day long weekend: Saturday 10 Feb – Monday, 12 Feb 2024
Sure, Singapore's only two-day public holiday (10 – 12 Feb 2024) next year might fall on a weekend (both days, no less!), but that doesn't mean we can't still squeeze in a fantastic 3D2N adventure especially as Monday, 12 Feb 2024, will be a public holiday. For the intrepid travellers, explore the vibrant Chinatown of Bangkok, Thailand and reel in the festivities as you welcome the Year of the Dragon. On the other hand, if you're more into the tropical vibes, consider booking a blissful stay on one of Indonesia's stunning islands.
Bangkok: Bangkok is a top destination for Singaporeans for its affordable shopping, food and cultural attractions. During Chinese New Year, visit Bangkok's Chinatown, which comes alive with colourful decorations and festivities. Look out for the vibrant street parades and plenty of glorious street food! Make the most of your Bangkok trip by exploring their famous street markets for some retail therapy and, if time allows, check out iconic cultural gems like the Grand Palace and Wat Pho.
Indonesia: When it comes to quick escapes from Singapore, Indonesia knows how to deliver, and short-haul getaways to Bintan and Batam are a perfect way to soak up the tropical vibes. We absolutely love the gorgeous Bintan resorts, which come with exceptional hospitality and an array of exciting in-house activities for the whole family, perfect for much-needed island relaxation. Another great option for a 3D2N is Batam. We loved our stay at the Montigo Resort Batam, which came with a private plunge pool!
---
3. Good Friday (29 – 31 March 2024)
3-Day long weekend: Friday 29 March – Sunday 31 March 2024
Q1 2024 looks like the one to beat, with a long weekend every month. And the cherry on top? The Good Friday long weekend is the perfect reward for all your hard work in the first quarter. Why not treat your fam to a fantastic 3D2N glamping, chalet stay or staycation experience?
Glamping: Glamping in Singapore is a unique way to spend the night outdoors, and with locations in popular destinations such as East Coast Park, Pasir Ris Park (home to one of our very fave playgrounds in Singapore!), Sentosa, Lazarus Island and more, you're guaranteed loads of fun for the whole family. While glamping options may vary according to price (from $210 per night), some providers provide several exciting add-ons to elevate your experience, including an outdoor theatre set up for movie nights under the stars!
Staycation: When it comes to family staycations, Singapore's got you covered with a treasure trove of family-friendly hotels offering fantastic deals and packages. Think exclusive dining offers just for families, pools with stunning views of the city skyline, and spacious rooms packed with kid-friendly amenities – what more could you wish for in a perfect family escape?
---
4. Hari Raya Haji (15 – 17 Jun 2024)
3-Day long weekend: Saturday 15 June – Monday 17 June 2024
The next long weekend is quite the wait, but no less the adventure! Hari Raya Haji brings you three day weekend. Some of our favourite destinations to visit this time of the year include the crowd-favourite Indonesian islands of Bali and Lombok. May through to June is considered to be the best time to visit Lombok as the skies are clear, and it's sunny and less humid so it's perfect for enjoying snorkelling with clear visibility. Take a few days off either side of this weekend to make the most of this trip.
Bali: One of the things we love most about Bali is the variety of landscapes and lodging options. You've got family-friendly all-inclusive beach resorts like Club Med in Nusa Dua and Jimbaran; yoga escapes, luxe resorts and multiple mother-child retreats in tranquil, jungly Ubud; and a mix of family-friendly villas and a lively nightlife and restaurant scene in Canggu and Seminyak. When in Canggu, check out the luxe Umbala The House, a family-friendly villa!
Lombok: From incredible snorkelling spots to the stunning Gili Islands, the majestic Mount Rinjani, and those picture-perfect beaches, Lombok is an absolute gem, offering a spectacular escape from the holiday crowds. Lombok is a paradise for kids, too! You'll find welcoming locals and a treasure trove of fun activities to keep the little ones entertained.
---
5. National Day (9 – 11 Aug 2024)
3-Day long weekend: Friday 9 August – Sunday 11 August 2024
August welcomes you to another long weekend as Singapore's National Day falls on a Friday! What could be a more perfect way to honour the nation's birthday than to explore some of her stunning offshore islands? With the newly revamped Lazarus Island and camping opportunities at St John's island, we're super stoked for a no-passport-required island adventure this August!

Lazarus Island & St John's Island: Why limit yourself to one island when you can explore two? Just 30 minutes away from Singapore, you can hop over to Lazarus and St. John's Islands with a quick ferry ride, or if you're feeling a bit fancy, take a yacht! Lazarus Island has recently had a fantastic makeover and is on its way to becoming the ultimate family staycation spot. With thrilling water activities, bicycle and scooter rentals, accommodation and glamping sites, a weekend away at this offshore island of Singapore is the perfect way to leave the city's hustle and bustle behind!
Pulau Ubin: Pulau Ubin offers the perfect opportunity to let the kids experience island life in Singapore as it was 60 years ago. Explore the island's charming kampongs, visit exotic temples, spot local wildlife (including adorable kitties!), and savour some mouthwatering seafood delights. And if you're up for it, there are awesome campsites in Pulau Ubin for a camping adventure with the kids.
Some other islands you can explore include Kusu Island, Pulau Seringat, Pulau Tekukor, Sentosa and two Sisters' Islands!
---
6. BONUS: Deepavali (31 Oct – 3 Nov 2024)

4-Day long weekend: Thursday 31 October – Sunday 3 November (ssssh it's not official)
Wait, the last long weekend of 2024 is in August? Not on our watch! With some DIY magic, we're bringing you an extra long weekend at the end of the year during Deepavali. Deepavali falls on a Thursday next year, and if you take off the following Friday, you're looking at a sweet 4D3N getaway! Deepavali 2024 lands on Halloween, so if you fancy staying in Singapore do make the most of all the fun in town and check out Little India for Festival of Light celebrations as well as all the Halloween parties in town.
Phuket and Krabi: The best season to visit Phuket is between November and April when you'll get the least amount of rain and the most sun. From May to October is monsoon season, so accommodation prices are much lower. Phuket is just a quick plane ride away and boasts gorgeous beaches and postcard-worthy island getaway vibes. There are also plenty of beautiful accommodations to choose from, whether it's hotels or villas. 
Islands Near Singapore: Looking for a getaway without the headache of flights or long haul travel? These nearby islands make for some amazing short trips from Singapore! The best time to visit Rawa is March to October so you're right at the tail end of the season. Some of our fave resorts include Rawa Island Resort and the cheaper accommodation Alang's Rawa (though they don't allow kids on weekends in the latter). Another huge hit with families is Nikoi island — the best time to visit is between March and November after which expect more rain. All of the destinations in this guide are within driving and boating distance, with a travel time of under 5 hours. Perfect for a long weekend or a sneaky mid-week break!
Ready to plan your 2024 long weekend adventures? Remember to check travel advisories in advance for a smooth experience!