Babies' skincare routine just got a whole lot better with a safe and gentle new child and baby skincare range from one of the world's leading dermatological brands
As mamas, we're lucky enough to know that babies and children have the most deliciously soft and delicate skin. This also means we are particularly picky about which products we choose to protect that skin – no nasties like parabens and alcohol, thank you very much!
Which is why we were so happy when we heard Bioderma – the French brand that brought us the iconic Sensibio H2O Micellar Water – has just introduced a new dermato-paediatric skincare range formulated specifically for little ones!
ABCDerm is all about protecting and caring for the delicate skin of babies and young children, and backs it up with four key safety commitments: safety, efficacy, tolerance and traceability. The entire range, which includes cleansing, moisturising, and soothing products, is paraben-free, alcohol-free, soap-free, hypoallergenic and non-comedogenic.
You know those early days with a baby where they're so little you're not quite keen to just plop them in the bathtub? ABCDerm H2O Ultra-Mild Non-Rinse Micellar Water is so gentle you can just pour a bit on a cotton pad or handkerchief, then gently wipe bubba down, in the process cleaning their little bums, teeny toes, face, eyes and hands.
It's super soothing, never stings, and is also a great alternative cleaning solution when you're on the go, whether you're dealing with a diaper blowout or are traveling and don't have a baby bathtub.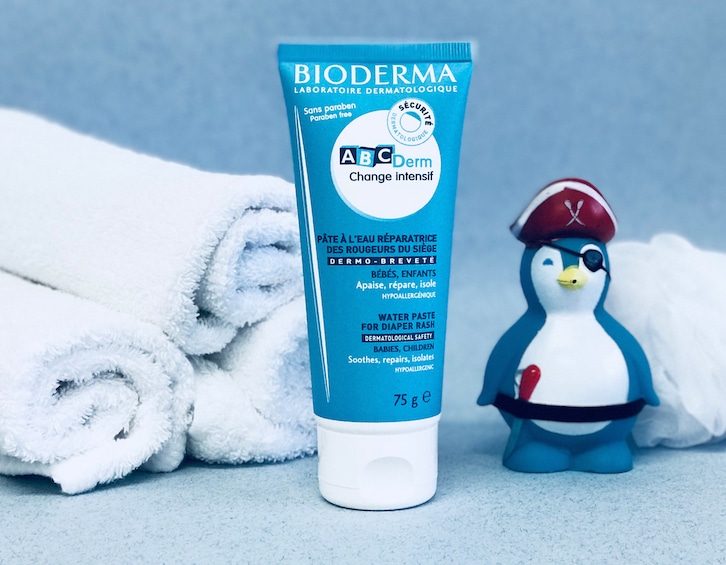 In addition to ABCDerm H2O – which is a total gamechanger, mamas! – the ABCDerm range also includes skincare products like water-based diaper rash treatment cream and an innovative Péri-oral cream(check with your local pharmacists at select Guardian stores from July 2018) specifically designed to combat irritation around the month (paging all mamas of droolers and teethers!). This one is an amazing find to have here in humid Singapore, and is prescribed by paediatricians and dermatologists! Throw in Ultra-Mild Soap-Free Cleansing Gel, Gentle Shampoo, and Daily Moisturising Milk, and they've got you sorted from day 1!
Want to know where you can get your hands on the new Bioderma ABCDerm range? It's currently available at Bove, Guardian, Mummy's Market, Robinsons, 10/10 Mother & Child Essentials and Pupsik Studio. See below for an exclusive offer just for Sassy Mamas (and their bubs)!

Spend $50 nett on ABCDerm products at Pupsik Studio and receive a FREE 100m bottle of Sensibio H2O for yourself (worth $15.90)! Click here to purchase!