Strapped for party planning time, mama? Hopefully we'll be able to make the load a little easier with our roundup of the best birthday cake bakeries in Singapore – a birthday's not a birthday without a bit of frosting and a wish for next year after all! Whether you want some experts to whip up something extra special just for you or you're grabbing and going on your way back from party favour shopping, we've got the down low on whose doors you should be banging down!
Customisable Cakes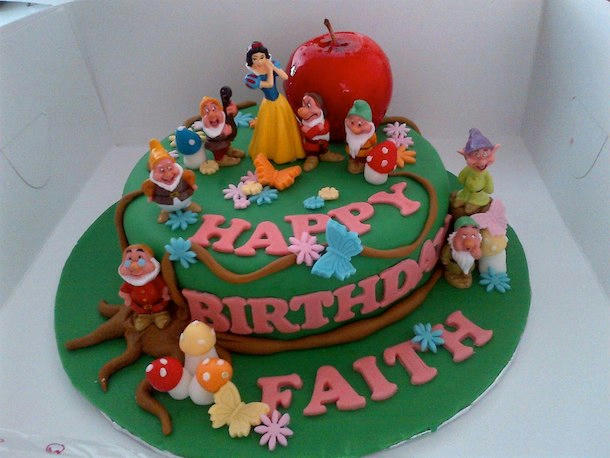 Bonheur Patisserie
Bonjour mamas, and welcome to your birthday dessert answer. This cute French patisserie specialises in customisable dessert bites perfect for your littlies to munch on, although they've stopped doing customised full sized cakes for the time being. We're cheating a little bit here by including them, but their sweet nibbles are too good to overlook! Their macaroons are cute ideas for a family that isn't too keen on a heavy cake, with Captain America shields, Hello Kitties and even a grumpy old Ernie from Sesame Street – cute!
Order your goodies 10 days in advance with a minimum order of 30 pieces by emailing info.bonheurpatisserie@gmail.com
Bonheur Patisserie, 200 Turf Club Road #02-06/02-K63, Singapore 287994, (+65) 6466 1498, www.facebook.com/bonheurpatisseriesg
FoodLine.sg
This is Singapore's biggest online cake portal, mama! (How delicious does that sound?) FoodLine works with over 140 cake shops and caterers across the island, resulting in a selection of over 350 birthday cakes to choose from. You can browse photos, flavours and even customer reviews from the comfort of your own home, and best of all, they're offering Sassy Mamas free delivery on all birthday cake orders through 4 March, 2016! They also offer a best price guarantee to ensure you pay the best price for your cake; if you find a lower price for your order somewhere else, they'll match it!
FoodLine.sg, (+65) 6100 0029, www.FoodLine.sg/cakes 
Jo Takes the Cake
After running her own bespoke cake business in Northern England, mama chef Jo has thankfully brought her baking talents to the Little Red Dot. Some of her latest creations include a Toy Story cake with every single character and an adorable Minnie Mouse creation; everything is made with love, care and no shortage of chocolate and vanilla. As each of her homemade cakes are made entirely by herself, Jo needs at least three weeks' notice – however the fact that she's booked out till the end of the year is a sure sign her cakes are worth the wait. Don't worry mamas, she's still taking orders for 2015.
Cakes begin at $150, while cupcakes begin at $4 with a minimum order of 24.
Jo Takes the Cake, email: info@jotakesthecake.com, www.jotakesthecake.com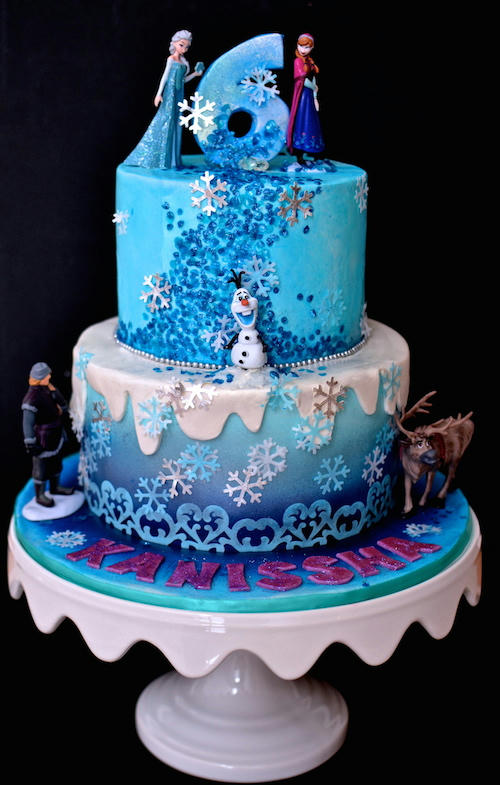 Jumi Cakes
Jumi Cakes is run by the amazing Misato, a single mama who somehow manages to juggle a flourishing cake business, a full time job and raising her two darlings at home. She trained in the art of cake-making in the United States before coming to Singapore, where she turned her hand to creating artful buttercream masterpieces sure to make any discerning littlie sing. Misato can do awesome favourites like a fun Cookie Monster creation and this gorgeous airbrushed Frozen cake in conventional flavours like chocolate and vanilla, as well as nutella, chocolate ganache, Swiss meringue buttercream and more – we might just have to have one delivered to our office!
Cakes begin at $200 for an 8" cake, while cupcakes (minimum order of twelve) are priced at $4.50 each. Delivery is an additional charge at between $25-40 depending on location. 
Jumi Cakes, email: order@jumicakes.com.sg, www.facebook.com/JumiCakes1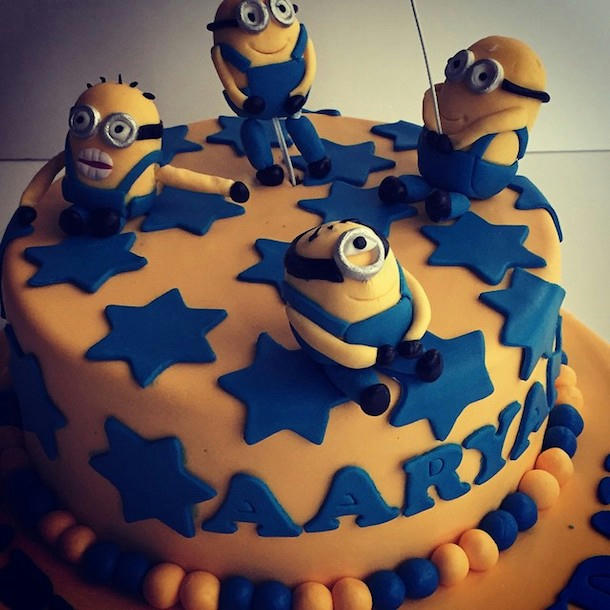 Paisley and Cream
The ladies at Paisley and Cream know very well that no celebration is complete without the perfect cake, which is why Puja Pajwa has poured her passion into creating unique cakes for all of your family's unique occasions. She has a knack for creating novelty cakes in all shapes, sizes and flavours, and you can even take a few baking classes with her if you decide you want to get in on the fun too!
Paisley and Cream, (+65) 98386978, www.paisleyandcream.com
Temptations
Who says your littlies have to settle for less? Temptations, a gourmet bakery in charming Joo Chiat, has a reputation for their delicious special occasion 3D cakes! We've had a little peek at their gallery and we've seen a few jungle themed cakes, Captain America's shield as well as a variety of Frozen styles. Modern reinventions of classics like a creamy Oreo cheesecake and a fun strawberry shortcake are on the shelves if you don't have the time for something to be customised, but we personally think they're worth the wait.
Bespoke cakes are upon request.
Temptations, 42 Joo Chiat Place, Singapore 427766, (+65) 6400 9200, www.temptations.com.sg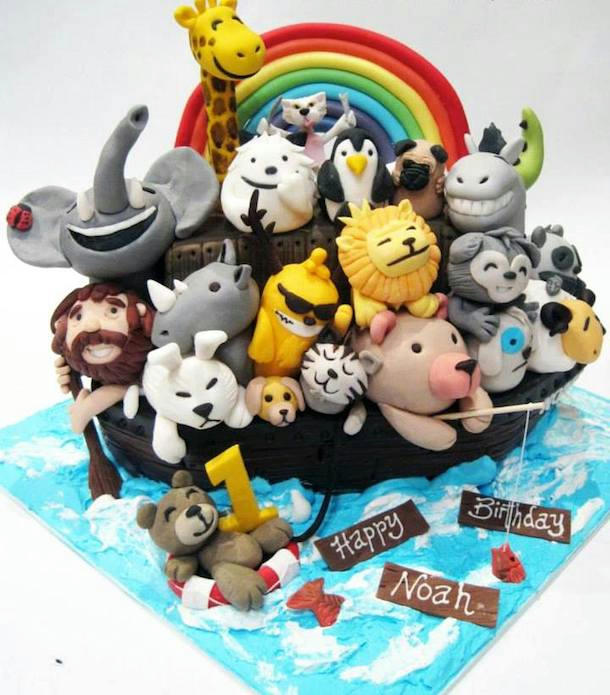 The White Ombre Pte Ltd.
If there's been a cake shaped hole in your heart since Cake Over Heels disappeared, never fear mama – they've just rebranded! Now known as The White Ombre Patisserie, they still specialise in their amazing bespoke 3D cakes and even offer customised cooking classes — their Rainbow cake is such a hit they've decided to share the recipe! If you've got a theme, their amazing chefs will run with it: for an underwater-themed party, they made oyster and pearl macarons, goldfish cakepops and naturally a colourful cake right out of Disney's Under the Sea.
The White Ombre, 206 Toa Payoh North #01-1209, Singapore 310206, (+65) 6254 6434, http://thewhiteombre.com
Off the shelf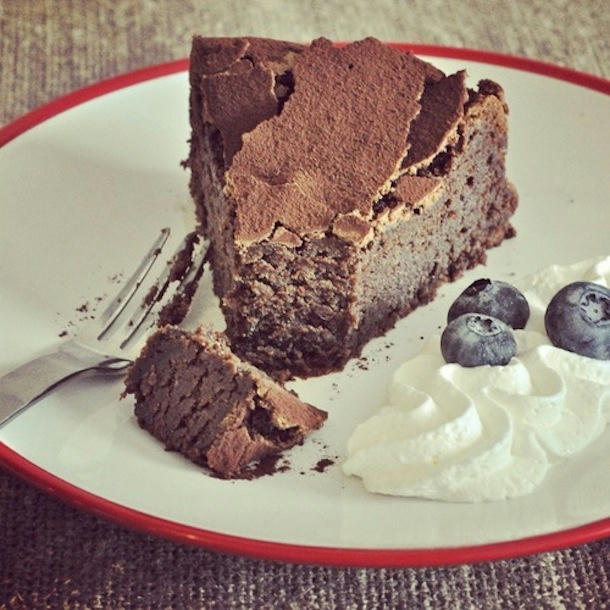 All Good Things
Hey mama, we know how difficult it is finding things for your littlies with allergies! Don't worry though, the adorable All Good Things bakery has ready-made gluten-free options as well as their delectable range of signature cakes, including a flourless chocolate cake, soufflé cheesecake and a lemon almond cake. They're a bit more refined than your standard brownie cake, but at heart they're still committed to good old homemade baking. Maybe even take your tot along so they can watch the bakers at work!
All Good Things, 7 Rodyk Street #01-30, Singapore 238215, (+65) 6238 1086, www.allgoodthingssg.tumblr.com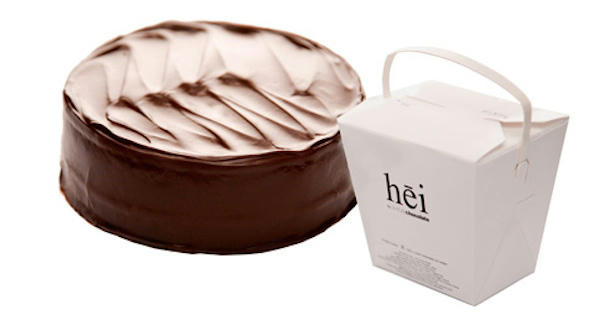 Awfully Chocolate
Awfully Chocolate's signature chocolate cakes aren't the most interesting to look at, but that's because they've foregone bells and whistles for a recipe to die for. They've managed to balance their super secret fudgey chocolate mix with a moist sponge base and mama, we can assure you that your child will be begging for more. If you've got a little monkey in the family, their Chocolate Banana cake with real fresh banana layers might be perfect for you, and if you're heading off to a grown-up party without the kids maybe opt for the Rum and Cherry one. (Nothing beats a classic though, and their All Chocolate cake has definitely won these mamas over.)
Cakes begin at $34.
Awfully Chocolate, see all locations here, www.awfullychocolate.com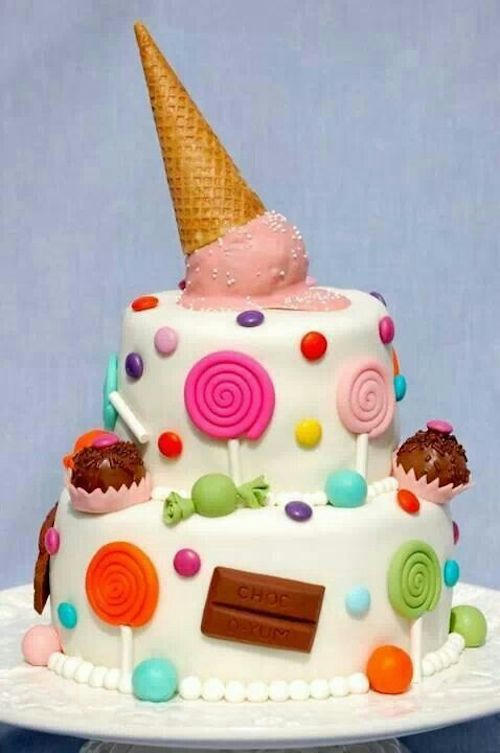 Image sourced from Pinterest
ECreative
You've got a million other things to do when preparing for a birthday party mama, but with Ecreative, the cake can be the least of your problems. This exclusively online cake service has a range of fun designs for you to choose from, ranging from Barbie cakes (with a real Barbie!) to super scary dinosaur cakes for your littles to tuck into. Write a loving message to your darling with their personalised message option and have everything delivered to your doorstep – you won't even have to step outside.
Cakes begin at around $90 without delivery charge.
Ecreative, 15 Woodlands Loop #04-33/34, Singapore 738322, (+65) 6363 3636, www.ecreative.com.sg 
Famous Amos
Fancy something a little less spongey? Famous Amos is, well, famous the world over for their delectable chocolate chip cookies and brownies, and they even do an ooey gooey chocolate chip cookie cake! We've tried them before here at Sassy Mama (our editor Kate loves them!) and each bite is a soft, chewy and delicious journey from taste bud to taste bud. Their cakes come in different shapes and sizes, from a fun heart shaped cookie cake in a tin to a more impressive rectangular brownie cake, and you can conveniently order them online.
Cookie cakes begin at $10.90 and should be ordered two days in advance.
Famous Amos, Click here for various locations, www.famous-amos.com.sg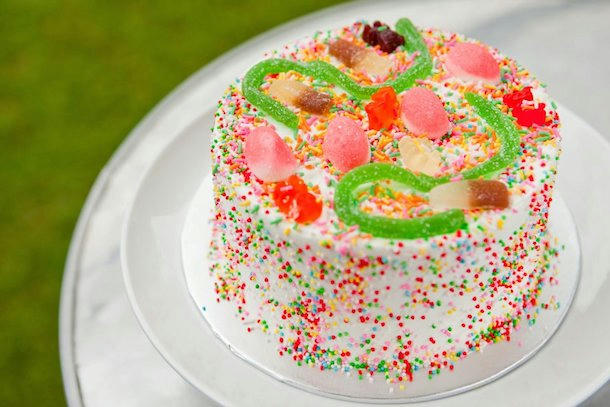 Island Creamery
We've talked quite a bit about traditional cake mamas, but what about an ice cream cake? Always a hit with the kids, Island Creamery offers a number of delish flavours including their signature mudpie ice cream cakes and a baked Alaska – which you can buy right off the shelf. With their convenient online order form, you won't even have to leave the house! They do also offer bespoke creations mamas, so if you've got a hunkering for something original, get in touch with their lovely team!
Island Creamery, Serene Centre, 10 Jalan Serene #01-03, Serene Centre Singapore 258748, (+65) 6468 8859, www.islandcreamery.com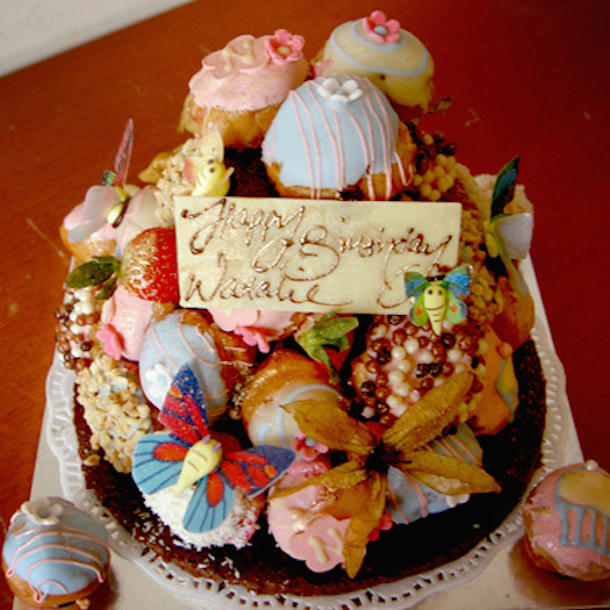 The Patissier
Having a quirkier, smaller affair, mama? Why not try one of The Patissier's fun mini birthday cakes? All of their premade cakes can be ordered online so you don't even need to make the trek out, but we've been eyeing their cute birthday cupcake towers and fun croqembouche cakes as well – just the perfect thing for a family with a more adventurous sweet tooth!
Prices begin at about $70.
The Patissier, 4 Mohd Sultan Road, #01-01, Singapore 238955, 67373369, www.thepatissier.com
Happy birthday to your littles, mamas!
Top image sourced from Pinterest