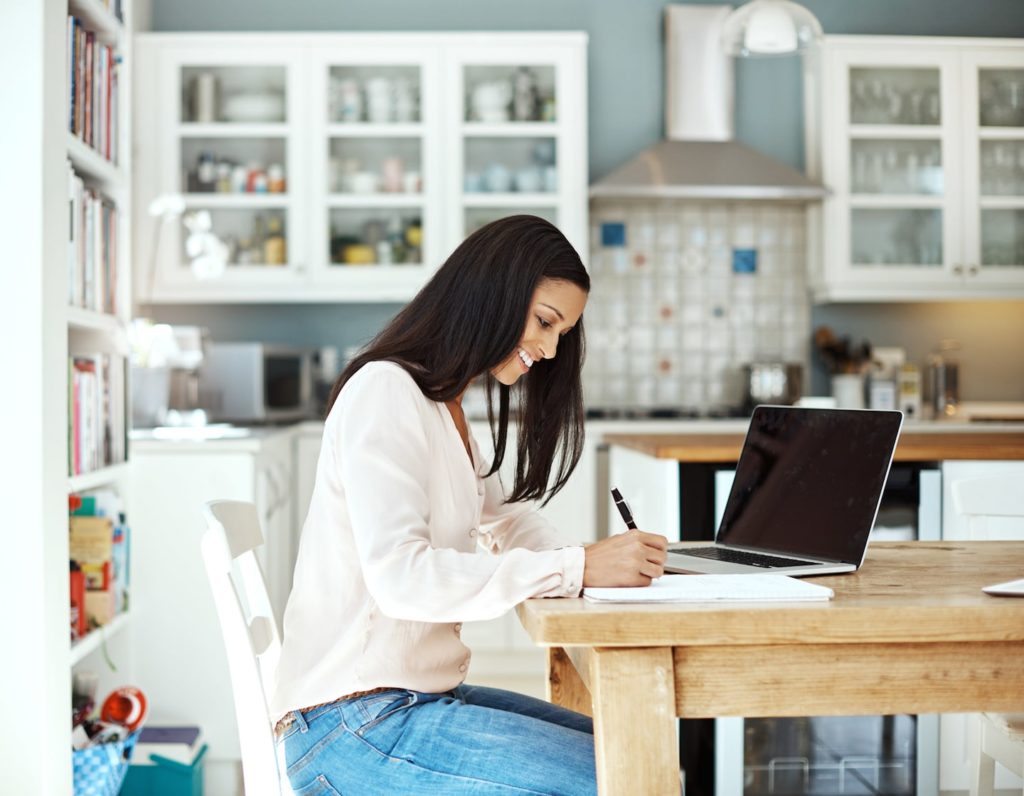 A life coach can be great if you're going through a big transition in life, whether personally or professionally. Looking for a recommendation? Check out these life coaches in Singapore
Looking for a life coach in Singapore to lead you in the right direction? Whether you need some encouragement in your personal life or a bit of guidance making a career switch, many have benefitted from engaging a life coach for an illuminating experience that also helps them gain the confidence to progress in life. Keep reading for our top recommendations on life coaches in Singapore! And because we know you may have questions, we've reached out to a couple of the life coaches to walk you through some FAQs on life coaching in Singapore.
1. Lifework Global
Sam from Lifework Global is a life coach in Singapore who helps professionally skilled women between 25-50 years old who are experiencing large changes or transitions in their life. Sam believes that as women, we have the strength and power to change our lives for the better and achieve our dreams. After partnering with Sam, many women have found clarity, freedom and joy in their lives from understanding their true values and purpose in life. The result is a better work-life balance, fulfilling relationships, productive careers and financial freedom. Sam offers both face to face and virtual sessions, in multiple-session packages. One-off sessions are available for all past clients.
We got in touch with Sam to address some life coach FAQs:
Should you only engage a life coach for big life changes or complete career changes?
I believe that we need to have a team of skilled advocates behind us. Engaging a life/career coach is a great way to start focusing on what your life vision looks like and creating a plan for it. In other words, we are working on the future while being present to what we need now. However, if you have challenges letting go of the past like pain, hurt, unforgiveness, these are better tackled by a skilled counsellor. They can help you remove the burdens of the past. If you are experiencing mental health challenges like depression, trauma, phobias, then engaging a psychologist/psychiatrist can help you remove these barriers in your life.
Can you also seek advice from a life coach on how to get a promotion, improve job satisfaction in the job you already have, gain confidence in public speaking for instance?
While during the coaching sessions, advice is not given, you still have access to the numerous experience, resources and connections that I have to share with you. They may come in the form of articles, books, an introduction to other professionals, and of course, the experiences and stories I have collected over the years. I strongly believe that we are all creative, resourceful and whole. Thus, many times, the solution is in us and it takes a skilful partner coach to help you access your wisdom. So using coaching sessions, the resources and your wisdom, you can get the life you want.
Is a life coach only for rich people having midlife crises?
I have had a life coach in my life from the day I discovered coaching. I am still being coached presently. This is because life is ever-changing and there is always something to be coached on. With coaching, I find myself having a lot of clarity, improved mindfulness of who I am as I step into any uncertainty in my life. I see this in all my clients as they move through the coaching sessions with me. Once you have that clarity in the purpose and meaning of your life and you are willing to do the work, inevitably freedom and joy comes in abundance.

Lifework Global, sam@lifeworkglobal.com, Tel: (+65) 9663 3051, www.lifeworkglobal.com
---
2. Ruchi Parekh
Do you feel that life is passing you by too quickly and that you want to slow down? Do you feel lost juggling the various roles you play, or maybe you've hit the glass ceiling at work? In any of these scenarios, life coach Ruchi Parekh can expertly help you identify your priorities, re-invent yourself, and regain control over your life. Through helping you define what 'having it all' means for you, she can guide you to take the positive steps needed to achieve it. You can share openly with Ruchi without judgement, so you can move forward, find fulfilment and success in all the roles you play. Her coaching style is result-oriented, ensuring you experience a paradigm shift that allows you to achieve results in your professional and personal lives. Ruchi offers single sessions as well as packages, in person and virtually.
We got in touch with Ruchi to address some life coach FAQs:
What should clients be asking themselves before engaging a life or career coach?
Ask yourself, DO YOU FEEL you have 'everything' but you're not happy? You drag your feet to work every day even though you're paid well, and are great at your job? You need help but don't know what kind of help you need? Lost? Maybe you're taking care of everyone else in your life, but yourself. Do you project a strong, can-do-everything persona to everyone else, but inside you feel low on confidence and self-esteem? Or maybe you're losing control of your life, going through it on autopilot?
Should you only engage a life coach for big life changes or complete career changes?
A coach can help you in the following way to approach a big life change or a complete career change:
      Help you understand where you stand currently
      Help you identify what you are looking to achieve
      Understand your values and belief systems to match your journey of change
      Help create an action plan to accomplish it
      Provide support, guidance and direction on the way
Can you also seek advice on how to get a promotion, improve job satisfaction in the job you already have, gain confidence in public speaking for instance?
Absolutely. A coach can guide you, support you and help you with the direction to work towards, especially with things like public speaking and gaining confidence with tools and techniques that can be used for the same.
Is a life coach only for affluent people?
Not at all. Life coaching may be defined as a collaboration between coach and client where the coaching relationship continually gives all the power back to the client. The best part about this process is that the client finds his/her own solutions and answers through the quality of questions and guidance provided. It does not matter what economic strata you come from. If you invest in yourself by way of working with a coach, it will only give you invaluable benefits in your life. A coaching session involves questions asked by the coach and through these questions she will guide you, nudge you a little, make you see your issue from another angle or direction. That's all. Ultimately it is you, who will find the answers and solve all your problems.

Ruchi Parekh, hello@ruchiparekh.com, Tel: (+65) 9880 7663, www.ruchiparekh.com
---

3. Rainy Rainmaker
An executive life coach and strategic interventionist, Rainy Rainmaker is trained in practical mind and emotional mastery and has over 8 years of coaching experience. Rainy works with high-achieving professionals who believe they are meant for more, to achieve their aspirations with her Rainmakers Transformation Journey. This programme is designed to help those who feel stuck in their personal and professional life to break through their fears, self-doubts and the inappropriate behavioural patterns that have been sabotaging their happiness, growth and success.
As a result, they feel fulfilled and happier, living their authentic best self. The transformation enables them to experience what she calls "potent side effects" – this includes increased earning power, job promotion and rekindled love. Rainy has received international recognition as an award-winning Top Transformational Coach 2022 and Best Relationship Coach (Gold) 2021. From an invisible woman who was afraid to dream to a change maker who transforms lives, she is a true testament of grit, courage and defying the odds.
We got in touch with Rainy to address some life coach FAQs:
What are some common questions you're often asked?
The questions vary by a client's needs, but the ones I frequently hear include:
I feel my life is falling apart and I'm losing control of everything. What should I do?
I am 40 and I'm afraid to lose a stable income and start all over again. And yet, I feel that I am meant for more. How
can you guide me?
It's a tough situation at work. I'm stuck and I feel like giving up. Can you help me?
I don't believe that I am good enough and I feel like an impostor. What should I do?
Why should you engage a life coach to help you through big life or career changes?
Having a coach as your accountability partner helps you beat procrastination, allows you to stay on track so that you can achieve the goals you want quickly and easily. But it isn't about whether you should or should not engage a life coach. In fact, the better question is, what do you want? When you answer 'Yes' to the following questions, you will know what is the right thing to do when it comes to overcoming life or career changes:
Do I want a guide who can show me my blind spots so I can stop sabotaging my personal and professional life?
Do I want to gain clarity and know exactly what I need to do to move forward?
Do I want to master my mind and emotions so that I can solve bigger problems, take on bigger responsibilities and increase my earning capacity?
Do I want someone to support me in my journey so I can feel safe and secure through these changes?
Do I want to have a reliable accountability partner to keep me on track and achieve my goals?
How does life coaching help gain self-confidence to face these career challenges?
When clients first come to me, they feel that they don't know what they can do to move forward. But after our coaching conversation, they leave with clarity and certainty, knowing exactly what they can do. The truth is, clients are the experts of their own lives; my job is merely to guide them to draw out the answers within themselves. As a result of knowing themselves better, they are able to get promoted at work, feel more fulfilled and happier, and gain more confidence to accomplish their goals.
What can I do if I'd rather not have in-person sessions?
I offer online sessions, and I'd also encourage you to take advantage of the networking opportunities and helpful contacts within my Heart Talk community. The goal of this community is to stimulate positive, sustainable growth; Heart Talk does this by supporting, uplifting and nurturing members to grow together in our professional and personal lives.

Rainy Rainmaker, rainy@growwithrainy.com, www.growwithrainy.com
---
4. Camilla Quintana
Camilla is a certified Life & Relationship Coach for women who live and love abroad. Much of her focus is on helping expat and foreign-born spouses to create a truly fulfilled life overseas. She's an expat herself, and mother to three bilingual, multicultural boys, which means she knows firsthand the ups and downs of life across borders.

camillaquintana.com
---
5. The Inner Impact
Claudia Curran of The Inner Impact is a life coach in Singapore who helps people who face challenges in either their professional life or personal life, on topics ranging from anxiety, stress management, insecurities, self-confidence, performance and career development. With her executive experience of over 20 years in Finance, as well as a transformative personal journey to overcome anxiety, she hopes to encourage clients with an empathetic and compassionate approach rooted in understanding, supported by practical tools for long term wellness and success.

theinnerimpact.com
---
6. Muara Makarim
Muara uses several life coaching techniques. She has helped people live out their passion and purpose, refocus their careers, and create better and more fulfilling relationships. Sessions (3 to 6 sessions – in person, online, or over the phone) will take a deep dive into your root cause and challenges, and will equip you with the right tools to achieve the desired outcome and live a wholesome life.

muaramakarim.com
Brought to you in partnership with Lifework Global and Ruchi Parekh