How did that happen?! 2014 is nearly gone and with that comes the end of the school year and fun-seeking kiddos in need of an outlet to burn off their excess energy. Relax, mamas: from cooking class, to building LEGO spaceships to putting on a play or brushing up on Mandarin, our comprehensive guide to year-end holiday camps for kids in Singapore has got you covered!
act3
Offering holiday camps for dramatic and highly energetic little ones, act3's drama camps are perfect for kids who want to express themselves creatively. With a number of camps for kids aged 2 to 15 years old, and even camps for mums and kids, act3 is perfect for budding young thespians. Workshops run from 17 November to 19 December.
126 Cairnhill Road, One-Two-Six Cairnhill Arts Centre, Singapore 229707
Tel: (+65) 6735 9986
www.act3international.com.sg 
Art Boot Camp
Boasting a huge selection of arty camps, Art Boot Camp has full and half-day art camps available twice, thrice or five days a week for children from 3 to 14 years of age. From painting, to arts & crafts, to sculpting, Art Boot Camp offers the ultimate choice of holiday camps for little artists. Workshops run from 3 November to 9 January 2015.
Bukit Timah Campus: #02-01 The Grandstand, 200 Turf Club Road, Singapore 287994
Tel: (+65) 6469 5525
Alexandra Campus: #03-03 Alexandra Retail Centre, 460 Alexandra Road, Singapore 119963
Tel: (+65) 6346 1110
East Coast Campus: 20A East Coast Road, Singapore 428747
Tel: (+65) 6348 1110
http://www.artbootcamp.com.sg
Arthaus
Arthaus caters to the artistically-inclined kiddies out there, offering programs for kids ages 4 all the way up to 17 years old. From mixed media workshops to oil or acrylic painting and sketching workshops, kids can showcase their artistic talents on the canvas this holiday season! Workshops run regularly throughout November and December, so check their website for further details.
901A Bukit Timah Road, Singapore 589619
Tel: (+65) 9023 0458
www.arthaus.com.sg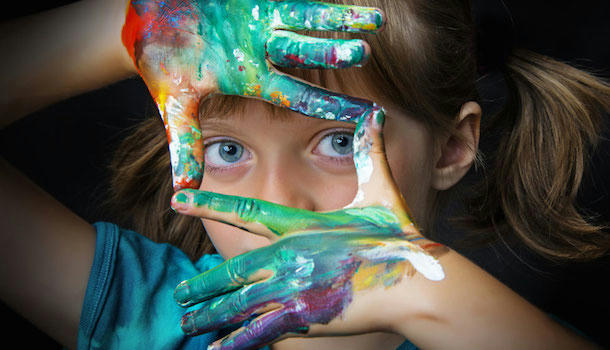 Camp Asia
Boasting a full repertoire of mixed holiday camps, Camp Asia offers a comprehensive selection for munchkins' every interest! From Multi-Activity camps for active littlies, Super Chef camps for mini culinary aficionados, Tech Savvy camps for computer kids and more, there truly is something for everyone at Camp Asia this holiday season!
Camps are held at Stamford American International School, 279 Upper Serangoon Road, Singapore 347691 and Australian International School, 1 Lorong Chuan, Singapore 556818
Tel: (+65) 6593 3691
www.campasia.asia
Camp Magic
Camp Magic will be holding a fantastic 4-week "Solstice" camp themed around ocean science and ecology through an interactive mix of expressive activities. Kiddies will learn about the oceans' ecosystems, cultural connections to the waves, and conservation through activities such as painting, dance, magic skills, story-telling, juggling, hula-hoops, outdoor sports and more. Workshops are designed for littlies ages 3 to 12 years old, with half-day programmes available for 3-4 year olds.
Camps held at the Chinese International School and Nexus International School
Chinese International School: 60 Dunearn Road, Singapore 309434
Nexus International School: 201 Ulu Pandan Road, Singapore 596468
Tel: (+65) 9008 5484
www.ilovecampmagic.com
Chengzhu Mandarin School
With a series of fun-filled Mandarin-speaking camps for kiddies, young ones can brush up on their Pu Tong Hwa while taking part in fun arts and crafts activities, storytelling, games, music, sports and more! Fully comprehensive and focused around improving language skills, Chengzhu's camps are perfect for kiddies aged as young as 6 months to 8 years old.
5 Rochester Drive, #03-01 Rochester Mall, Singapore 138639
Tel: (+65) 6737 5348
www.chengzhu.net
Children's Worklab
All of Children's Worklab's camps use Legos as the main teaching tool, and this holiday season they will be hosting camps for littles aged 3.5 to 6.5 years old. Themed around technology, camps aim to encourage littlies' love of science and further develop their motor skills with hands-on activities. Workshops run from 17 November to 9 January.
583 Orchard Road, #02-K1 Forum The Shopping Mall, Singapore 238884
Tel: (+65) 6887 4547
www.worklab.com.sg
Community Club Holiday Camps
There are over 100 neighbourhood community clubs located all over the island, and many are offering a range of fun and educational holiday camps for tots through teenagers. With everything from "Do You Want to Build a Snowman: Frozen Science" to beadwork workshops, gingerbread house construction, family First Aid, Mandarin tuition, creative writing and so much more, you're sure to find something to please your little one.
Search all clubs with the keyword "holiday" at www.onepa.gov.sg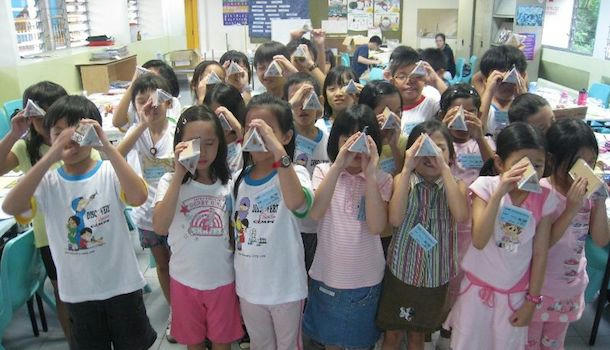 Discovery Camps
Themed around science and technology, Discovery Camps' holiday programmes are designed to teach munchkins to love (and enjoy!) science. Budding scientists from Primary 1 through Primary 6 will learn about everything from biology and chemistry to geology and ecology! Weeklong camps are held from 17-21 and 24-28 November, and 1-5 and 8-12 December 2014.
See the website for times and locations
Tel: (+65) 6475 6048 
EduGrove
Educational and fun? That's right! Sign kids up to any of EduGrove's fab "Mandarin Through Play" holiday programmes in November or December. Kids will be able to develop their Mandarin language skills through creative speech, drama, arts and crafts and sports session. Running from 24 November to 15 December, these camps are ideal for kids from Nursery 1 to Primary 5 levels.
120 Pasir Ris Central, Pasir Ris Sports and Recreational Centre, #01-01/02

Tel: (+65) 6584 8489
www.edugrove.com.sg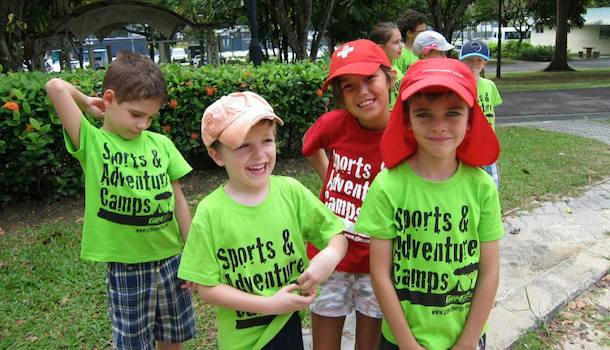 GIM Sports
Energetic bunnies between the ages of 4 and 12 can join GIM Sports' Adventure camp and have a go at everything from bowling and swimming, to rock climbing, obstacle courses, handball and gymnastics. The weeklong camp will run from 15-19 December.
200 Turf Club Road, #04-03 The Grandstand, Singapore 287994
Tel: (+65) 6468 1103
www.gimsports.com
Kids Performing
Budding performers from age 3 and up will go gaga for this selection of singing, dancing, storytelling and acting camps. Choreograph your own hip-hop dance, sing along to Christmas songs, or learn the specialised craft of stage combat! The tiniest of tinies will love the "Twinklestars Workshop" that gets them singing and dancing and provides a comprehensive appreciation for the performing arts.
9 Raffles Boulevard, #02-29/30 Millennia Walk, Singapore 039596
Tel: (+65) 6836 5008
www.kidsperforming.com

Han Language School
For kids looking to brush up on their Mandarin skills, check out Han Language School's Chinese holiday workshops, suitable for little ones as young as nursery-age all the way through Primary 6. Activities vary from composition and comprehension to vocabulary and writing. Camps are held from 17 November – 12 December at various locations.
Various locations, for full details, click here.
www.hanlanguage.edu.sg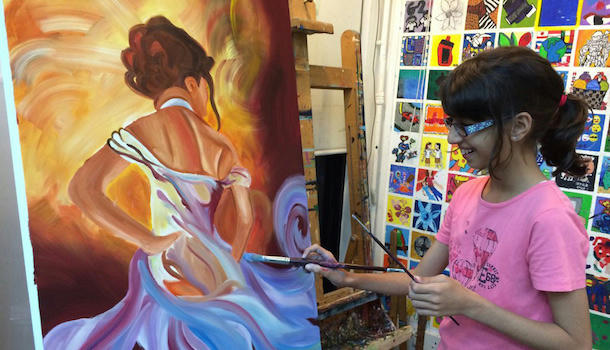 Little Artists Art Studio
Offering a wide range of fun art camps for children 2.5 to 17 years (held between 18 November and 24 December), including all things arty and creative. Kids will love the mix of sketching, painting, sculpting, print making, portraiture and more. Meanwhile mamas will love their flexible schedules, which let you choose which days you want your wee ones to attend.
Mandarin Gardens, 15 Siglap Road, Singapore 448904
Tel: (+65) 6449 0960
www.little-artists.com
Ready Steady Go Kids
Aimed at getting kiddies up and out of the house, Ready Steady Go Kids will be hosting weeklong camps where sporty minis with energy to burn can learn the basics of various sports while exploring nature in the great outdoors. Suitable for kiddos 4 to 7 years old, these fun-filled camps are held between 8 to 12 December and 15 to 19 December.
See the website for locations.
Tel: (+65) 9855 8221
www.readysteadygokids.com.sg
Safra
From science workshops and cooking classes, to football fiestas, computer programming camps and more, Safra offers a comprehensive selection of camps once schools break up for the holidays. Safra will also be hosting fun family day trips and open houses so you can maximise fun with munchkin during the vacation months! Camps vary from one-day to 5-days, are suitable for littlies of all ages and will run from 15 November to 12 December.
Majority of camps require SAFRA memberships, however certain camps are free and open to public registration. For full details, click here.
Tel: (+65) 6377 9889
www.safra.sg

Shaw's Little League
These half-day, weeklong camps will have kiddies positively tuckered out by the time they get home. Including activites such as outdoor sports sessions, nutrition workshops, cooking classes, arts and crafts activities and more, Shaw's Little League is ideal for young ones with plenty of energy. Running from 17 November to 24 December.
The Cage, 38 Jalan Benaan Kapal (near Kallang Leisure Park), Singapore 399635
Tel: (+65) 6440 9545
www.shawslittleleague.com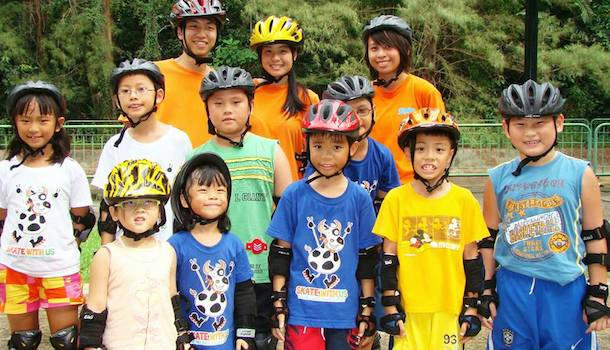 Skate with Us
Designed for kiddies ages 3 to 13, Skate with Us will be hosting a Christmassy inline skating camp for littlies of all levels, from beginners to expert skaters. Choose from half-day or full-day camps and kiddies will be able to learn basic skating skills, enjoy arts and crafts activities, and have fun and games in the great outdoors. Camps run from 18 to 26 December.
East Coast Park, F1 Carpark, East Coast Parkway, Singapore
West Coast Park, behind Amphitheater, West Coast Highway, Singapore
Tel: (+65) 6246 6362
www.skate-with-us.com
Think Tank
This holiday programme offers a wide range of learning camps to encourage kids to meet Think Tank's motto to "explore, discover, create and learn". Kids can improve their maths, science, oral communication, English, and writing skills by signing up for 5 or 10-day Voyage camps in a fun and cosy environment. Workshops run from 17 November to 19 December.
78 Namly Place, Singapore 267229
Tel: (+65) 6469 6585
www.thethinktank.com.sg
WondersWork
Themed around space, invention and exploration, WondersWork is hosting its signature Lego robotics camps this holiday season. Aimed for kids aged 6 to 12 years old, these Space Inventors camps will encourage munchkins' innovative creativity while helping develop their motor and coordination skills. Their 3-day camps will be held from 17 November to 17 December.
177 River Valley Road, #02-23 Liang Court, Singapore 179030
Tel: (+65) 6333 4088
www.wonderswork.com.sg
YMCA
This holiday season, the YMCA will be hosting their series of My Camps, suitable for kiddies aged 8 to 12 years old, as well as a mini camp for littlies 4 to 7 years old. These active camps will have kids running, jumping, playing games and having fun in the great outdoors, while they develop important life skills and make new friends! Plus, older kids will love their 3-day/2-night Sleepover Camps — hold back the tears, mama! Camps run from from 17 November to 10 December.
Tel: (+65) 6839 8354
www.mymca.org.sg