National Geographic Explorer and Adventurer Albert Yu-Min Lin is like a real-life Indiana Jones. And he's coming to Singapore!
Want to show your kids what a real-life adventurer looks like, mama? On Tuesday, 30 August, research scientist, adventurer, and National Geographic Explorer of the Year Albert Yu-Min Lin will be speaking at the Esplanade Concert Hall in a talk entitled "Chasing Ancient Mysteries".
Using cutting-edge technology and the people power of crowd-sourcing, Albert has taken on mysteries old and new, from searching for the tomb of Genghis Khan to trying to figure out what really happened to Malaysian Airlines Flight 370 (he'll share his theories at the talk!).
Albert is a research scientist at the University of California-San Diego, but is equally comfortable riding on horseback or scaling mountains as he is in the science lab. The son of an astrophysicist, he grew up with a love of the outdoors as his parents encouraged his passion for camping trips and rock climbing while also inspiring a love of science.
In 2010 Albert received the Lowell Thomas Medal for Exploration from the world-famous Explorers Club in New York. He was also named National Geographic Adventure Magazine's "Readers' Choice Adventurer of the Year" after leading a high-tech aerial-, ground- and satellite-based remote sensing, non-destructive search for the tomb of Genghis Khan that was also featured in a popular Nat Geo documentary.
In his talk, Albert will report on his latest findings and will share how technology is opening up new frontiers for exploration. Whether you're an amateur sleuth yourself, mama, or want to inspire your keen and curious budding explorers, this one-night-only talk promises to be an adventure all its own. PSST: There'll even be a 45-minute autograph session after the talk!
We had the chance to interview Albert over email to find out more about his fascinating background and what we can expect during his visit to Singapore:
What inspired you to become an 'explorer'? Was it a particular event, or historic figure? A certain book?
I am sure it was a combination of things from my youth: Indiana Jones, the book The Hatchet, etc. But more than anything, my parents surrounded us with scientists that were always doing incredible things.

You have an academic background in science and engineering, but have put those skills to use exploring historic figures like Genghis Khan. How have you balanced your interest in history through the years with your academic pursuits?
My interest in history is driven by my general curiosity in life itself. Every time you learn something new about our past it expands your understanding of the present. Science and engineering was how I fulfilled my love of tinkering and problem solving. You combine those two and it gets really exciting.
As an advocate for crowdsourcing and thinking outside the box, can you give an example of a breakthrough or conclusion you've reached via crowdsourcing?
In Mongolia the crowd helped us map several dozen archaeological sites. Around the world the same crowdsourced satellite imagery analytics have been used in applications ranging from search and rescue to disaster management. The coolest thing about it is that we are just at the beginning, and it's powerful to think about what we will accomplish as we learn how to work together in huge numbers.
Do you think we'll ever find out what happened to MH370? Can you tell us about any work you're currently doing on its ongoing search? What tools do you think might help solve the mystery?
I really don't know, but i think the crowdsourced search was a powerful moment. Too often a terrible disaster will capture the attention and empathy of the world, and I do believe that we collectively (as a planet) go through a psychological trauma from the event itself and the "round-the-clock" media coverage that follows. This time, however, it was amazing to see that the very process we created for archaeology was allowing over 8 million people to channel their concern, compassion, and energy into a collective and meaningful response effort.
Can you cite an important example of teamwork in your work that we could share with our readers' kids?
Everything I've done was only made possible by an amazing team. The majority of my team members were climbing partners, so we had lots of experience trusting each other with our lives. This was critical when working in such remote places.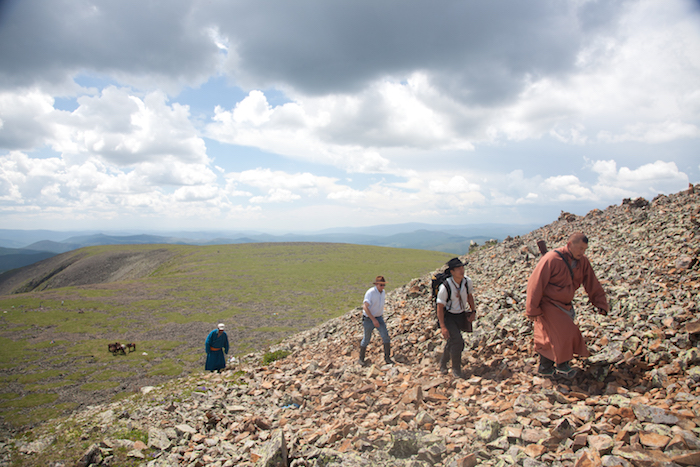 How do you decide which projects and mysteries to pursue?
For me it is all about the human story, I want to know everything I can about the potential of the human spirit and the best place to look is through the epic stories in our past.
What advice do you have for aspiring young explorers who don't have access to the same cutting-edge technology as professionals like yourself?
No one starts out as a professional, you just have to give it your best try until you make it!

All the details!
What: "Chasing Ancient Mysteries: A digital expedition with crowdsourcing National Geographic explorer Albert Lin"
When: Tuesday, 30 August, 2016 
Time: 7:30 – 9:00pm
Where: Esplanade Concert Hall, Esplanade Theatres on the Bay, 1 Esplanade Dr, Singapore 038981
Tickets: Children ages 8-19: $29, $25, $45; Adults: $39, $49, $59. There is a 10% discount for Mastercard holders. Buy your tickets here, mama!
www.esplanade.com/events/2016/chasing-ancient-mysteries-with-albert-lin