With so many cool and unique events happening over the National Day Weekend, it's hard to choose which to attend. Here are our picks to celebrate Singapore's 50th birthday, along with info on what's FREE!
Fire in the Sky at OverEasy Fullerton
There are tons of places to usher in Singapore's 50th birthday, each with their own unique view and entertainment. Bring the kiddos and snag a spot at one of the the best views of the National Day Parade and pop open a bottle of bubbly while the country pops fireworks!
When: Sunday, 9 August, 7pm onwards
Where: OverEasy, 1 Fullerton Road #01-06 One Fullerton, Singapore 049213
How much: Free entry
Majulah Massive at Tanjong Beach Club
There's no better way to celebrate the nation's achievements than by the beach. This one's just parents, so park your towel in the sand and party along with Dave Does and Shawn Livewire! Both DJs will have you mamas moving along to their music with the sea breeze in your hair (and a drink in your hand).
When: Sunday, August 9, 2pm onwards
Where: Tanjong Beach Club, 120 Tanjong Beach Walk, Sentosa, Singapore 098942
How much: For more info on tables and bookings click here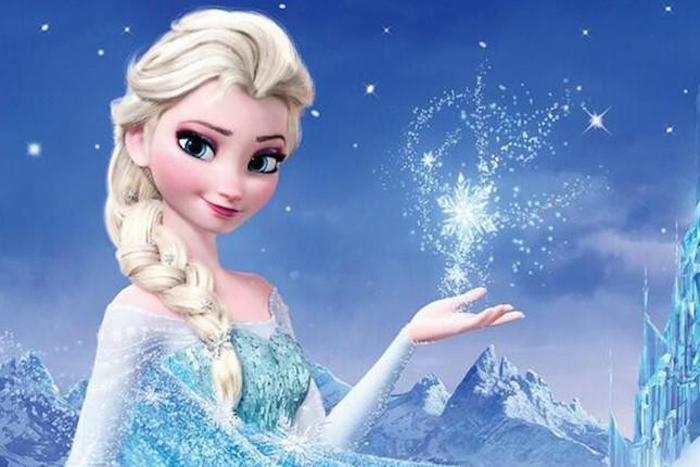 SG50 Family Picnic and Movie Marathon
Mamas, find those picnic rugs and pack yourselves a feast because SG50 is bringing you and the little ones a day full of magic with their all day movie marathon! Belt out the lyrics to Disney's Frozen at their on screen sing-along and laugh along to classics like Shrek and Madagascar. From game stalls to glitter tattoos and face painting and bouncy castles, the SG50 Family Picnic in the Park will have something to make your family weekend celebrations extra special, and it's happening at locations all over the island!
When: Friday, August 7, 4pm-10pm
Where: Various park locations: Pasir Ris Park, Sembawang Park, West Coast Park.
How much: Free entry! Click here for the complete list of movie showing times and activities available in each location. 

For more details click here


Botanical Gardens Carnival
Enjoy a day of fun for mums and bubs alike at the beautiful Botanical Gardens with their fun-filled SG50 programme! The event will be featuring a ton of nostalgic activities to celebrate the shared memories and rich cultural heritage of the Botanical Gardens, a great chance for the entire family to have some fun and enjoy the surroundings.
When: Friday, 7 August- Sunday 9 August, 10am-5pm
Where: 1 Cluny Road, Singapore 259569
How much: Free!
Aerial Acrobatics
The little ones are in for a thrill with this spectacular aerial display by The Republic of Singapore Air Force's elite aerobatic squad, the Black Knights! Watch as they duck and dive across the skies each day at noon in a series of cool stunts and exciting maneuvers. If you haven't been lucky enough to have snapped up a ticket to the event, head over to Marina South area and watch the show unfold from there!
When: Friday, 7 August- Sunday, 9 August, 12pm
Where: Marina South area, 31 Marina Coastal Drive, Singapore 018988
How much: Free!
Click here for more details


Community Chest Heartstrings Walk
Hit the ground running (or walking) this Jubilee weekend and join Community Chest for their annual Heartstrings Walk as they celebrate Singapore and the caring, compassionate society that it is. Walk the 4km from Marina Bay Sands to the beat of a drum and watch the community come together to celebrate SG50. You can also bring the family to the fun filled carnival at the Event Plaza.
When: Friday, 7 August, 7am-11.30am
Where: Marina Bay Sands, Event Plaza, 10 Bayfront Ave, Singapore 018956
How much: $10. Register here!
Click here for more details


A trunk-filled tribute at Singapore Zoo
Watch the animals join in the National Day weekend celebrations as they pay tribute to the nation with a flag raising ceremony and a trumpeting salute! Aditionally, Singapore Zoo is offering a month long discount on their admission which will be available all throughout August, with mamas and bubs also able to enjoy a day out at Jurong Bird Park at a discounted rate!
When: Friday, 7 August- Sunday, 9 August, 11.30am & 3.30pm
Where: Singapore Zoo, 80 Mandai Lake Road, Singapore 729826
How much: Inclusive in the price of your admission ticket. Click here for park prices and daily discounts!
Click here for more details


Singapore Sports Hub SG50 Carnival
There's carnivals galore this coming weekend but we're pretty psyched for the Singapore Sports Hub's family fun day. Stroll back to 1964  and sample nostalgic, local snacks and play your favourite childhood games. There will also be loads of sports themed and carnival games for the little ones to take part in, as well as a live streaming of the National Day Parade!
When: Saturday, 8 August- Sunday, 9, August, 9am-9pm
Where: Singapore Sports Hub, 2 Stadium Walk, Singapore 397718
How much: Free entry!
Click here for more details


Sing50!
What actually started as a 'birthday gift' for the annual National Day celebrations has since bloomed into one of the country's most anticipated tributes. 2015 marks 50 years of rich and diverse local talent in the Singapore music scene! Get those tiny tots belting their hearts out to to English, Malay, Indian and Chinese pop hits, jazz, rap and classical favourites and sit yourselves down for a line-up of more than 70 artists, a 1,000-man choir, pianists, rapper and the Metropolitan Festival Orchestra. Start resting those vocal chords mama!
When: Friday, 7 August, 7.30pm-9.30pm
Where: National Stadium, 1 Stadium Drive, Singapore 397629
How much: Starting from $20. Grab your tickets here!
Attend the National Day Parade!
So the day everyone has been waiting for has arrived; what better way to embrace the special occasion than by grabbing the family and helping Singapore blow out the birthday candles? If you can brave the crowds, head over to the Padang and bask in national pride with a parade led by Singapore's national defence forces and what's sure to be a legendary display of colour and dynamic movement.
When: Sunday, 9 August
Where: The Padang, Connaught Drive, Singapore 179861
How much: Free!
As an extra special bonus, the following [normally paid] attractions are all offering free admission over the holiday weekend:
For an even more in depth roundup of events, mama, be sure to check out the official SG50 Jubilee Weekend events page. Have a wonderful holiday. Majulah Singapore!