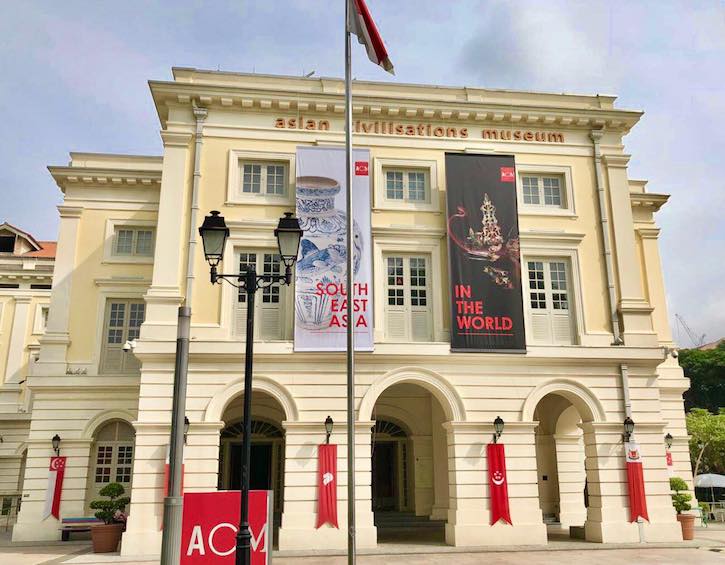 events
Post Category - Arts + Culture
Arts + Culture
The Season of Chinese Art will run from June 2019 to mid-2020, and incorporates three blockbuster exhibitions in collaboration with leading Chinese institutions and artists to spotlight the best of Chinese art.
Following ACM's Year of Southeast Asia, which presented marvellous works of art showcasing the region's rich and diverse cultural heritage, the museum will next explore the best of Chinese art – through masterpieces of art, heritage, culture and fashion from China and Singapore – bringing ancient Chinese tradition to a contemporary, international audience. This is part of the museum's commitment to examine the diverse cultural heritage of Asia, interconnections within Asia, and Asian connections with the rest of the world.
Opening the Season of Chinese Art is blockbuster exhibition Guo Pei: Chinese Art and Couture (15 June–15 September 2019). Known perhaps most famously for the now-iconic yellow cape American celebrity Rihanna wore to the Metropolitan Museum of Art's Costume Institute Gala in 2015, Guo Pei is China's preeminent couturière, recognised for the depth of craftsmanship, Chinese historical references, and beauty in her fantastical works.
Later this year, a special exhibition will showcase the collection of Southeast Asia's renowned Chinese art collector, the late Dr Tan Tsze Chor. On show from November 2019 to February 2020, the exhibition will feature paintings by important modern Chinese masters like Ren Bonian, Qi Baishi, and Xu Beihong. It will explore how Chinese art and culture was appreciated by overseas networks of Chinese artists, collectors, and philanthropists in the 1950s through 1980s.
The Season of Chinese Art will also bring masterpieces of Ming-dynasty art to Singapore. The collaboration with Shanghai Museum will see highlights from the Tang Shipwreck collection at ACM travel to Shanghai in a first-ever special exhibition in China.  Containing a remarkable cargo of over 50,000 ceramics as well as luxurious objects of gold and silver, the Tang Shipwreck collection is proof that long-distance maritime trade routes existed as early as the 9th century.
Event Location
Asian Civilisations Museum
1 Empress Pl, Singapore 179555